The School For Scandal - Lauren, Christopher, & Dean Paul
Tuesday, October 17, 2006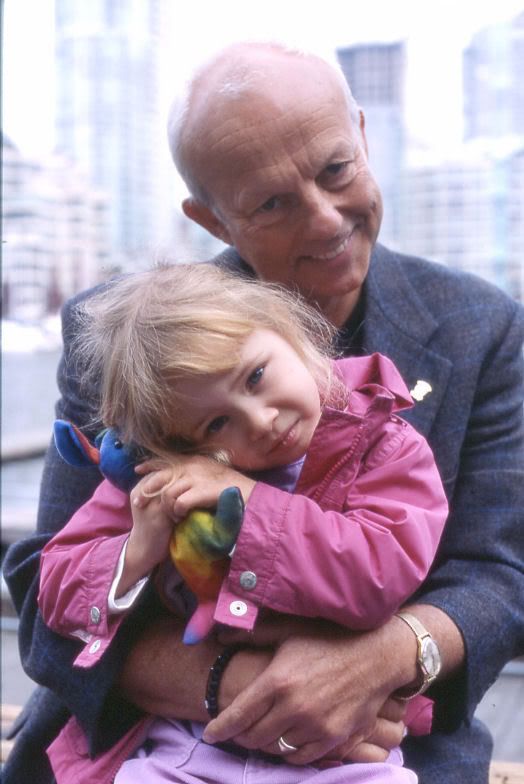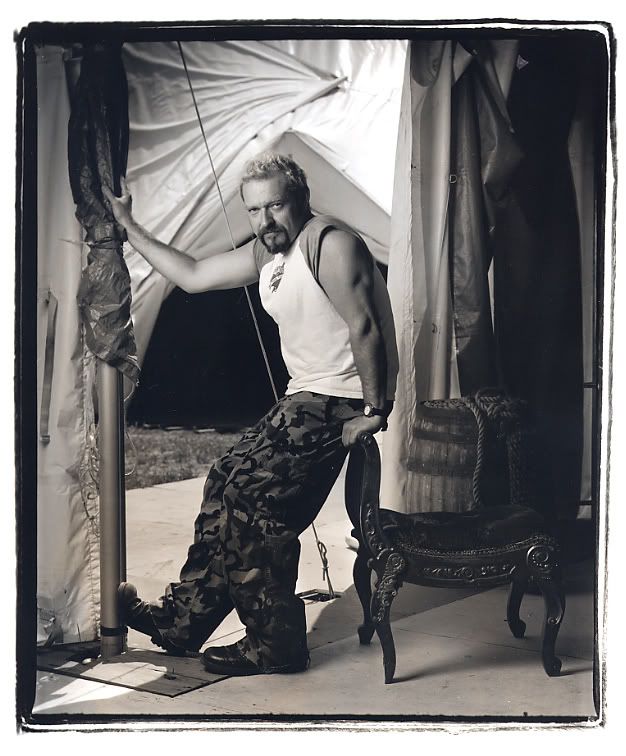 Last Saturday Lauren (Joey, her pet kangaroo) and I ran into Christopher Gaze coming out of the Arts Club Theatre. Gaze was there rehearsing his role in the Richard Brinsley Sheridan play
The School For Scandal
which is directed by Dean Paul Gibson. While neither Christopher Gaze or Dean Paul Gibson are as sexy as Jane Russell in
The Outlaw
they still are two good reasons to go and see this play. And see this play I will.
I have had the pleasure of knowing both Christopher Gaze (almost 27 years) and Dean Paul Gibson (only 4 years). I have photographed them more than once. Since I first saw Gaze as Richard III 25 or more years ago, I have been enriched by his easing of Shakespeare into my life. In the last few years he has had the expert help of Dean Paul Gibson as a both a director and an actor in his
Bard On The Beach
. Anybody who has not ever seen Gibson do one of his Jack Nicholson imitations is very unlucky indeed! I think that Dean Paul Gibson may be one of the funniest men in Vancouver. And in this picture he almost gives Jane Russell a run for her money.
The School for Scandal opens at the Stanley on October 26.
The School For Scandal