Zanna Downes - Miss Moneypenny's Fishnets
Tuesday, April 01, 2008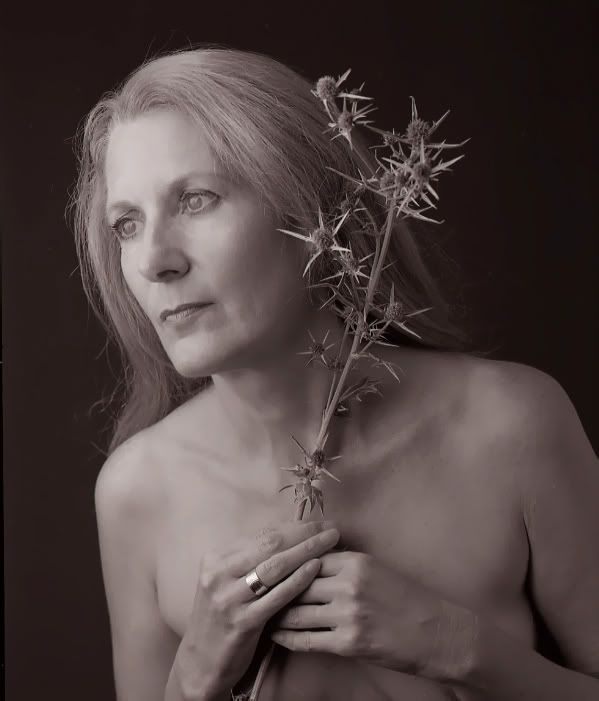 This blog might not post. As it is I am unable to insert photographs. It's another Blogger problem that goes unannounced. If the issues resolve later I will post with pictures.
Today I begin my first class of a 10-week (every Tuesday) at Focal Point called The Contemporary Nude Portrait. I teach it at least twice a year and it seems very popular. I have been thinking this morning of my class notes and what to compose for the class. Today it is a lecture and then we alternate shooting sessions one week with lecture on the next. Suddenly I thought of Zanna Downes. Below is my story on this wonderful woman.
During my tango dancing days, some years ago one of my favourite partners was one that intimidated me with her precision and her matter of fact, "This should be easy for you, Alex," which of course it wasn't. Zanna (short for Alexandra) Downes was a beautiful woman with the most exciting legs this side of Marlene Dietrich, particularly when Downes wore her trademark fishnets. Another intimidating factor was her Miss Moneypenny accent. There was no way I could be James to her Jane.
One day while dancing (you should never talk while dancing the Argentine tango) I put forward my frustration at wanting to find a woman over 50 (a definitely over 50) who would pose for me undraped. "I am tired of taking photographs of perfectly perfect young women who are to young to show character. Downes just whispered in my ear, I'll pose for you. And this she did.